About Martin's Milk Service, Inc.
Martin's Milk Service Inc. / Martin's Warehousing is a family-owned and operated business. It all started with Vern Martin in 1932 when he delivered mail and cattle to nearby farms. As his small operation grew, he then began transporting canned milk from local farms to the Wilton Co-Op Creamery. Vern continued to do so until later selling his route in 1959. In 1960, Vern and his two sons Norman and Allan started hauling bulk milk. In a short five years, Norman and Allan bought their father out becoming partners in 1965.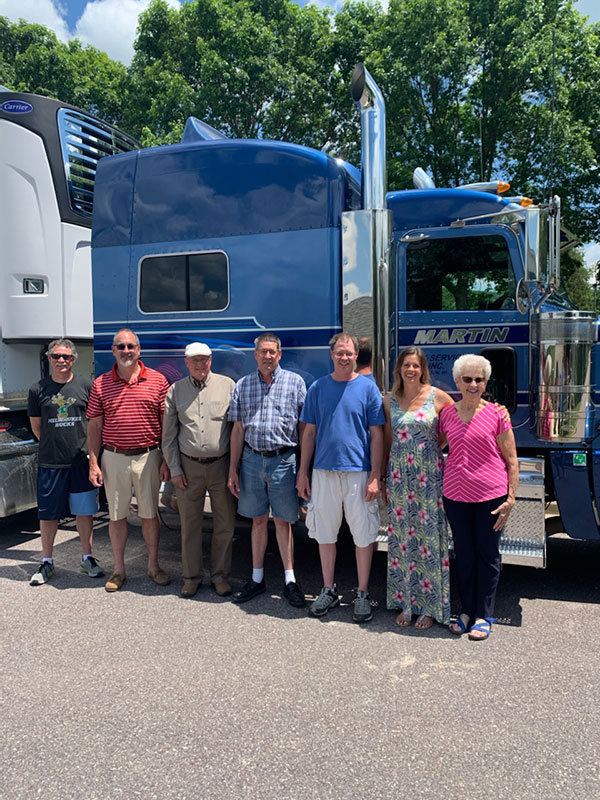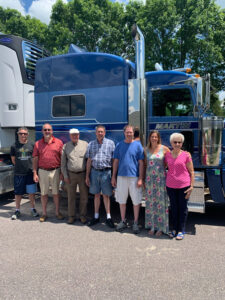 In 1975, Allan and his older brother Norman decided to split ways and start their own individual trucking companies. Allan and his wife, Ruth, acquired the milk routes along with the 3 bulk milk trucks. In 1978, the company officially became a corporation called Martin's Bulk Milk Service, Inc.
In 1981, Martin's expanded their services and began hauling meat, cheese, cream, milk powder, and furniture across the US. Twenty years later, Martin's constructed a 52,000-square-foot facility in Wilton and acquired an 18,000-square-foot dry storage facility in Kendall which started Martin's Warehousing.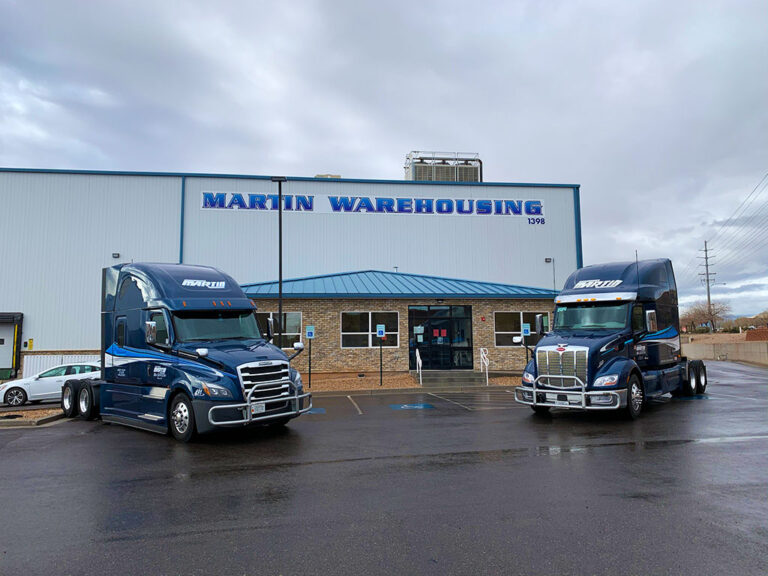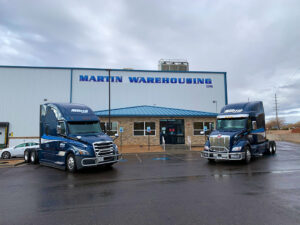 Today, Martin's is one of the largest employers in Monroe County with almost 300 employees. Operating out of two terminals with 13 warehouses (grossing over 500,000 square feet), 200 power units, and 500 trailers. Allan and Ruth's children, Andrew, David, James, Daniel, and Christina proudly carry on the family business as active employees. Along with fourth-generation grandchildren Grant and Blake.
Martin's began as a one-man operation with Vern 90 years ago. The same dream Vern had almost a century ago has become a reality today. A family business that is driven to be the best for their employees and customers.
A message from Dave Martin - Chief Operating Officer (COO)
"Our family business has grown every year that we have been in business. We are very blessed to have faithful dedicated workers that have the same drive as we do." "Persistency pays off."